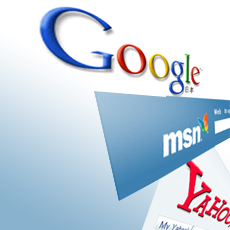 SEO is the acronym of Search Engine Optimization, and it is one of the major web marketing technologies to lead prospective customers to your website, trying to post your website on top pages of search engines. SEO has been a focus of constant attention because of the cost-effectiveness.
When users look for something using the internet, they use search engines often. Using Google, Yahoo, MSN etc., users do not browse dozens of pages. Up to 4 to 5 pages is the realistic numbers. Displaying your website within the top pages of the search results, you can easily navigate prospective customers to your website.
Even though you invested a fortune in your website and, created an incredibly high quality site. If user could not reach the website, it means that you do not have a website at all. To obtain new customers, applying an effective web marketing strategy to your website is more than necessary.
At seeknet USA, we can provide extraordinary SEO measurements, including multi-languages and multi-search engines.